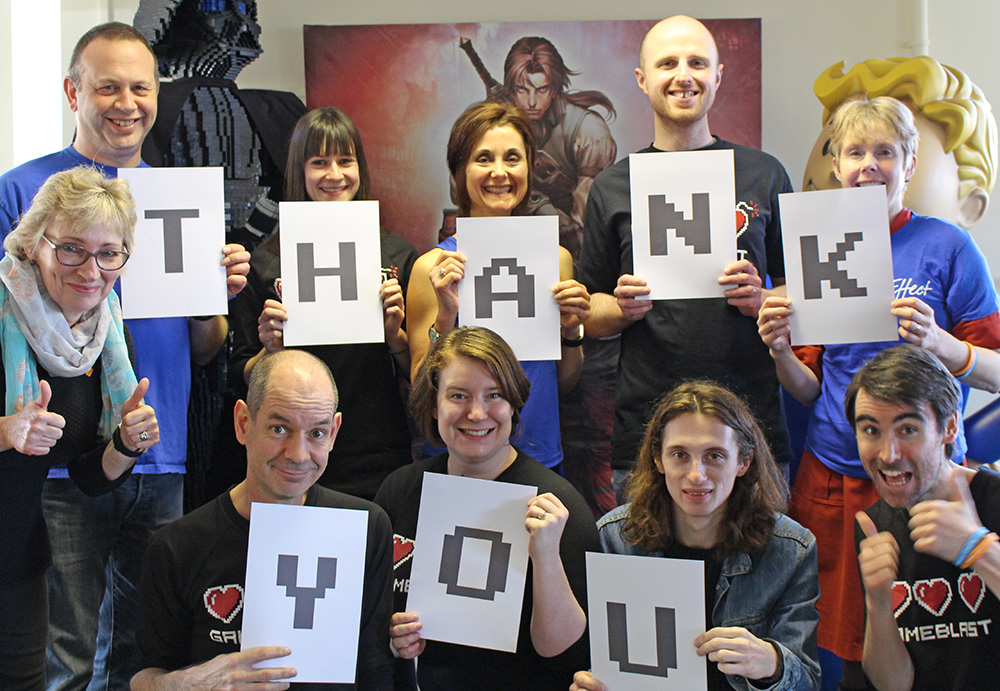 You did it! You game-playing, sleep-battling, cake-buying, auction-bidding, wonderful, wonderful people! Today your GameBlast17 total passed £100,000 and you have the grateful thanks of EVERYONE in the team here at SpecialEffect.
You gave up a huge amount of your own time and effort to run your events, and the results will make an epic difference. We're talking more adapted equipment, more resources to keep our teams on the road, more advice we can offer, and more inspiring ways to make video games accessible.
In short, you've just helped hundreds more people with disabilities to discover the magic of video games. Magnificent work!