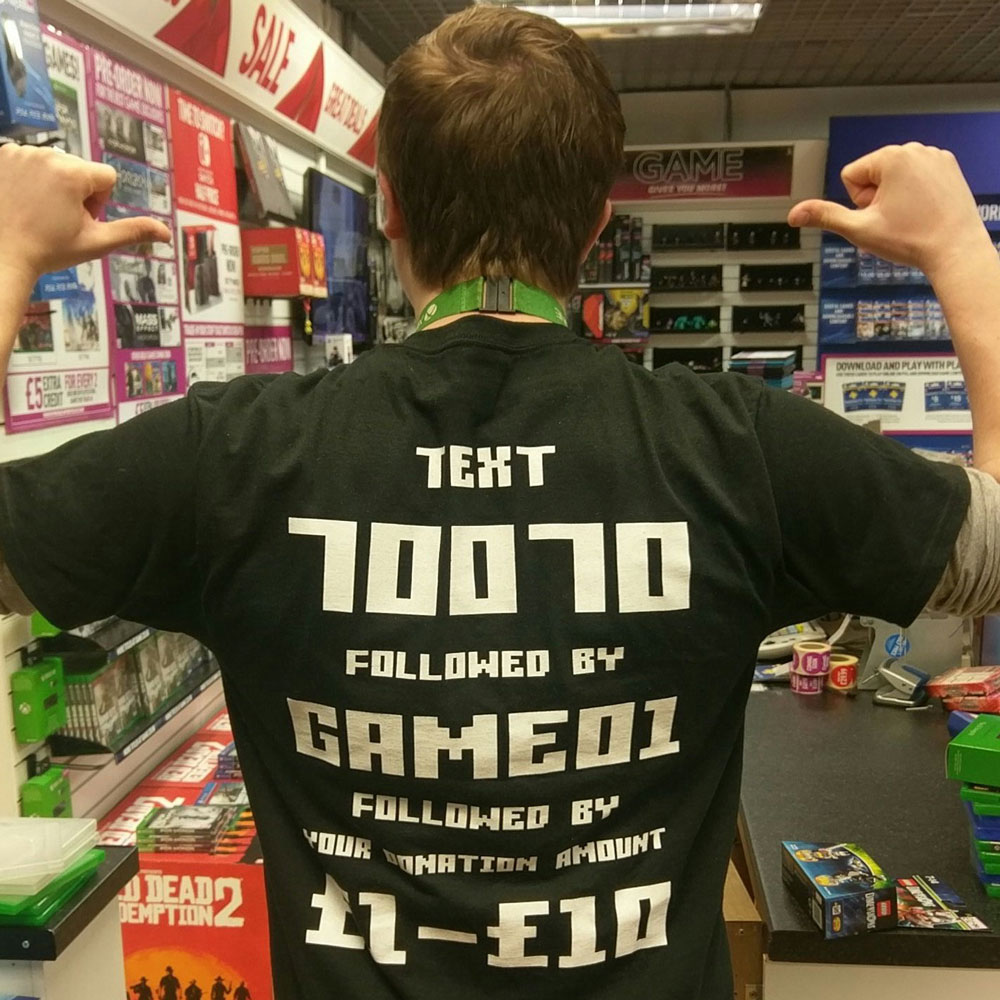 Only a week to go and the buzz around this year's GameBlast is huge! Over 300 people and organisations have signed up which is like… wow. We're still humbled that you're involved, and really hope that you have a fantastic time raising money to help gamers with disabilities!
Follow the latest on twitter at @gameblast2017
Stretchhhhhhhh goals
Keep your mind and body supple during your gaming marathon by downloading these six top stretches from the Resources page and including them in your regular breaks. We've teamed up with Sally Donegan at Go Girls Gym to bring you the best stretches for gamers, and here's Fran and Tom of our GameBlast team trying some of them out at SpecialEffect Towers, with a little help from InTheLittleWood.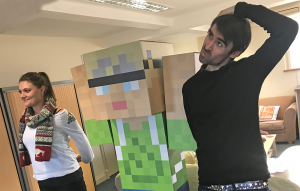 Added your streaming link to your fundraising page yet?
Another nudge to add your Twitch/YouTube URL on your fundraising page if you're streaming. Best to include a link to your stream at or near the top of your page, like Heather, Adam and Sam have done at http://bit.ly/2lrsx42
Alex does GameBlast
We've helped Alex with his gaming for many years now, and we're totally made up that he and his friends will be taking on a gaming marathon for us. Alex has spinal muscular atrophy and used to be able to use a regular mouse and keyboard, but now he's using eye control (among other things) to play his games. Check out his page at http://bit.ly/2lewCpS
Never too late to get local media coverage
Rob Walker and his colleagues from GAME in Shrewsbury used the GameBlast press release template to craft this piece which appeared on shropshirelive.com http://bit.ly/2l09iho Nice one Rob.
No donations? No problem.
If your fundraising hasn't taken off yet, don't worry! Whether you raise £1 or £1000, it's still an honour to have you on the GameBlast17 team, and every penny and cent really does count.
Where is your money going?
The short answer is that the funds raised from GameBlast17 going to fund a huge range of things such as assistive gaming technology, putting petrol in our vans so that we can visit people, specialist time spending time spent custom modding games controllers, paying the phone bills so we can answer questions from all over the world about accessible gaming… nothing is wasted.
GameBlast Tees
Still selling like hot cakes from the illustrious Insert Coin Clothing. Grab yours now at http://bit.ly/2ksGpbm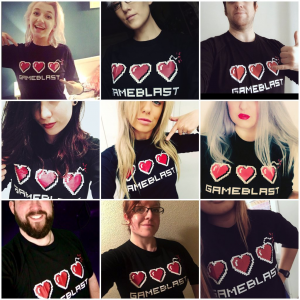 Too excited now…
Mark, Becky, Tom and the GameBlast Team