Why GameBlast?
Thousands of people want to share your passion for video games, but their disabilities stop them playing any of the titles you're fanatical about.
People like John, who lost a major part of his life when he lost the ability to play video games because of spinal muscular atrophy. But with our help, he's back in the game. The sponsorship you raise through GameBlast17 can help us here at the charity SpecialEffect to change the lives of many more people like John by bringing the fun and inclusivity of gaming back into their lives.
If you're passionate about games, GameBlast17 is the perfect way to have fun AND raise money to level the playing field for people with disabilities.
How does it work?
It's dead simple. You run your own gaming marathon or gaming event (pub quiz, gamer bake, firewalk, dress up/down day, etc) at your own convenience. All we ask is that you hold your event sometime during the weekend of 24-26 February if possible, and that you register with us so that your fundraising helps us reach the GameBlast target of £150,000.
You can take part as an individual, as a group of friends or as an organisation – and have as much fun as possible in your own way!
For more details and inspiration about how you can get involved, hop over to our FAQ page.
"My son and I have so much fun playing video games together and we're lucky that we can. So I just want to help, even if it's just a little, so that others who aren't as lucky as us can experience that." – Mark from Sparky and Son.
How your donations help
The sponsorship you raise through your GameBlast17 challenge will help us change the lives of many more people like John. It'll let us visit people to find out exactly what they want to play, and what they need to play it. We'll then match, modify or create equipment to lend to them, and give support so they can get the best out of it.
Your support is vital because we don't charge for anything we do, and we don't sell any equipment. We simply aim to do whatever it takes to raise the quality of life for everyone we work with.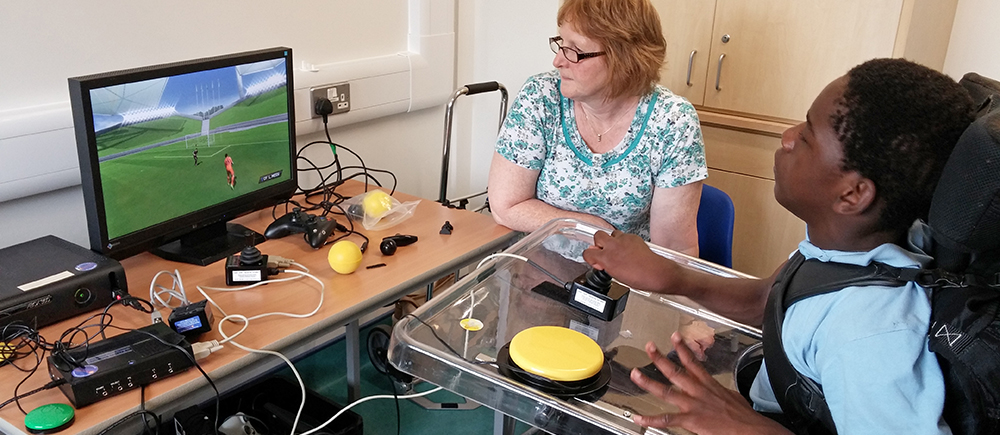 Over 90% of your donations go directly into our frontline work with people with disabilities, so we won't be wasting your money. The other 10% keeps the charity running so that we can keep on doing what we do.
Find out more how we're making a difference. Take a look at the SpecialEffect website or browse our YouTube channel, which features the stories of Callum, Ajay, Becky and many others, whose gaming journeys have been kickstarted by your help.
GameBlast so far
During the first three GameBlast weekends in 2013-16, YOU have raised a total of over £400,000!
We're genuinely blown away by the huge amount of support that we've had from all of you. You've already changed the lives of hundreds of people with disabilities who could previously only watch everyone else have all the fun.
A huge, heartfelt thank you from all of us at SpecialEffect!